May brings spring blooms, warmer weather, sunnier days, and Mother's Day. Celebrating the holiday doesn't have to be boring or sedentary. If you're able to go beyond just getting a gift for Mom this year by spending the day with her, get active together! Completing an activity together is a great way to bond while also having fun. We're sharing some suggestions on what families can do together with the mothers in their lives.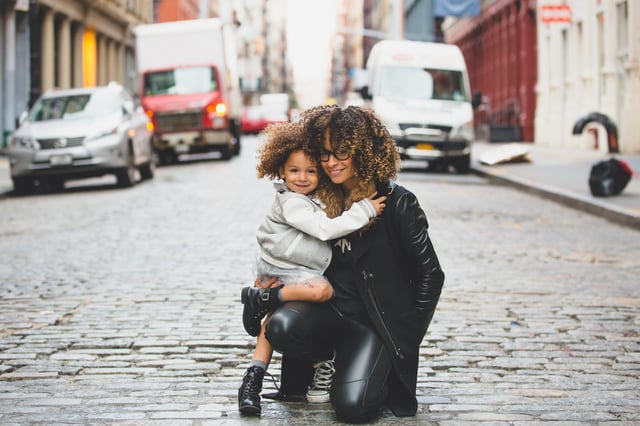 Practicing yoga
With varying difficulties and class sizes to choose from, yoga is the perfect way to get active with Mom, and even the whole family. Depending on what variety you pick, you can really challenge yourself or you can take the time to stretch and relax. While good for your muscles, yoga is also good for relaxing your mind. It's soothing nature is the ideal opportunity to release stress. If you've never tried yoga before, Mother's Day could be a great time to try it out. You may find a new, active hobby that you can enjoy.
Cooking together
Whether cooking with Mom was part of your childhood or not, it's a fun and delicious way to celebrate Mother's Day. Cooking together gives you the chance to look up a new recipe and even learn some new techniques. Avoid any guilt about your meal by finding a healthy and tasty dish to make, hopefully using your favorite flavors. If possible, you can also make a family recipe that you both enjoy. Rather than going out for a meal, making something together, then enjoying it afterwards will be more fulfilling, and maybe more delicious!
Spending the day at the water
No matter where you live, you can probably find some body of water: ocean, lake, or pond. By mid-May, it might be warm enough to take a dip in the water closest to you! If it's not hot yet, or the water is not swimming-friendly, most still have somewhere to walk next to the water–even ponds are often surrounded by paths. Spending the day at the water with Mom offers a relaxing day that is still active. Depending on how long you plan to be out, you could combine some activities by bringing your home-cooked meal to eat by the water.
Gardening
Go beyond a simple bouquet of flowers this year by planting your own! Tulip bulbs are practically fool-proof, and bloom quickly. Besides flowers, you can plant fresh herbs to be picked all year long. Gardening is a simple but effective way of being active. If your mom is already into the hobby, it's a great way to spend time together. In addition to keeping your hands busy and providing moderate physical activity, gardening helps keep your mind active by giving you something to devote your focus to for a period of time.
No matter how you choose to celebrate Mother's Day, don't forget it's coming up on Sunday, May 14th. These are just a few ways you can incorporate a family celebration into a healthy, active lifestyle. Creating healthy habits together provides a sense of accountability and can help motivate you to practice them more often. If you have an activity you'll be doing this Mother's Day, let us know in a comment below!
For more inspiration on how to incorporate physical activity into your everyday routine, follow us on social media and subscribe to our blog.