The holidays can really be the most wonderful time of the year, but they can also bring a lot of stress and even uneasiness. Seeing friends and family for the first time in a while, preparing a large meal for others, having a busier schedule at work, or just trying to find time to accomplish everything on your to-do list are all aspects of the holiday season that can get overwhelming. Luckily, with proper organization and time-management, most of these struggles can be avoided or at least ameliorated. Keep reading for our best tips on how to tackle potential holiday stress. Make 2017 a stress-free holiday!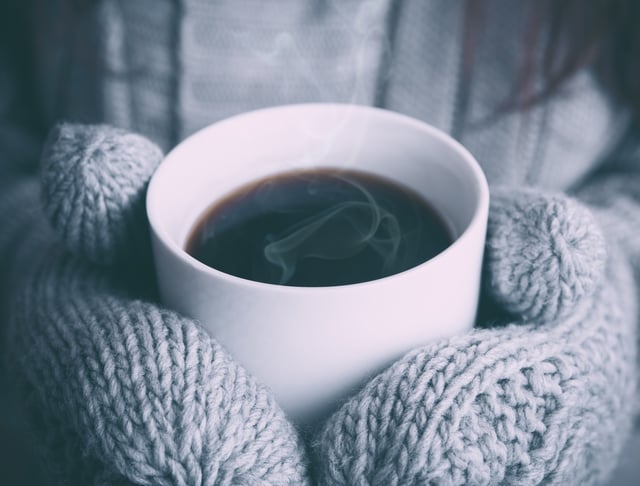 Meal Plan
Hosting a holiday meal can be a daunting task depending on how many people are attending the meal. Various dietary restrictions or simply picky eaters can make it a more confusing task. To best prepare for a large meal, planning is a must. Figure out exactly what you want your menu to be for the day; see if any guests are willing to bring a dish or two; gather recipes for everything you will be making; and finally, break up your grocery trips. More than likely, you will forget something you need during the first grocery trip, so it's good to have trips broken up. Get non-perishable items around a week before you'll be cooking, and get the perishable items up to two days prior to the day. While planning ahead will be a decent amount of effort, it should significantly reduce stress in the days leading up to and the big day itself.
Online Shop
Holiday shopping often means crowds and lines. Avoid going out to shop entirely by sticking to online stores. Not only can you do this from the comfort of your home, you can often get deals that are only online. Many people are aware of Cyber Monday, but not everyone knows that waiting til the last minute can sometimes be a good thing. Online retailers typically have the most sales, and deals on shipping, as Christmas approaches. So if you're still looking for the perfect gift, hop online and shop stress-free.
Care for Yourself
Nowadays, self-care has almost become a popular trend. Whether it's seen as trendy or not, taking care of yourself is always good for managing stress and keeping your life balanced all-year round, but especially during the holidays. Find some things that you know make you feel relaxed, and plan a day to do/have a few. For example, put on a face mask and watch your favorite movie or TV show with a comforting meal. You could also try meditating. Self care is subjective, so what you find relaxing might not be the same as your friends, family, or significant other. Don't be afraid of taking time for yourself if you need it.
Anticipate Holiday Blues
The holiday season can't last forever. While some are happy about this, others may be sad when it's over. If you experience so-called "holiday blues," remember that it's okay to be upset. Staying busy can be a great way to keep your mind off of the end of the holidays while also doing things you'd like. Keep in touch with friends and family, especially those you may only see around the holidays. Try a new healthy habit. Take any kind of class: art, music, exercise, language; there are plenty of possibilities. These options are just a few things you can do to stay busy and active.
Stress comes easily when you get busy, and the holidays can quickly become the busiest time of the year. With deadlines approaching, both in your work and home life, fighting stress becomes quite important. In order to handle everything involved with ending the year on a good note, we've put together a few tips that can be followed on their own or combined. Get a handle on your stress starting now, so you can truly enjoy the end of the year.
We welcome whatever methods you use to combat the symptoms of stress. Share your own tips in a comment below or tweet us. Stay up to date on how to maintain a healthy, modern lifestyle by subscribing to the Blue Goji Blog.