Now that winter has been officially over for a few weeks, warm weather is around the corner, if not already in your city! Along with higher temperatures comes a number of activities that have had to wait for winter to end or snow to be gone. Being active outdoors is a great way to engage in cardio while having a lot of fun. Additionally, being active outdoors with kids keeps them happy while teaching them early on about healthy habits. Read on to learn about how you can be active this spring!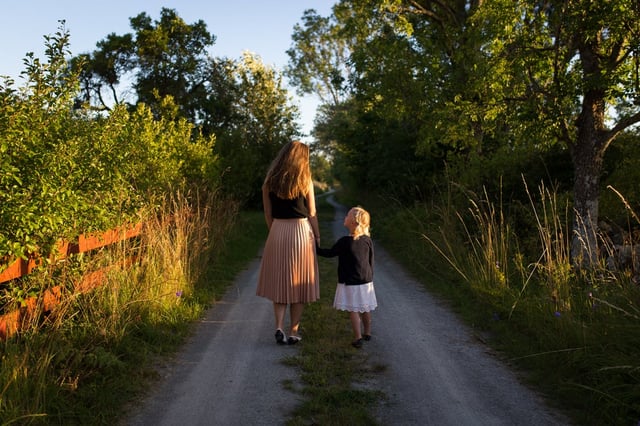 Hiking
In most cities, a hiking trail is only a short drive away. The benefit of hiking is the varying levels of difficulty. Whether you're a complete novice or a master of all terrains, there are trails for everybody. Hiking is a great opportunity to enjoy nice weather with the whole family! Many trails are also dog-friendly. Finding the right trail in the spring is worthwhile because, depending on your location, it may be too hot to be outside for a whole hike in the summer months.
Farmers Markets
Most farmers markets start back up in April or May depending on the local weather. They provide the perfect chance to enjoy the outdoors while also picking up some fresh, local produce. Taking kids to the farmers market is a good way to teach them about healthy food choices!
Bike Rides
As soon as it warms up enough, a bike ride of any length is a fun way to get a lot of exercise. Riding to the nearest park or just around the neighborhood works out your legs and gets your heart rate up. Best of all, a bike ride can include all members of the family.
Picnic in the Park
Weather permitting, you can combine a few activities into one day: bike to the farmers market, then continue on to a park for a picnic! Although, driving or walking to the park with a pre-packed meal is just as good. Pack easy-to-eat, healthy snacks like fresh fruit and yogurt to keep you nourished and refreshed. Pick a park with a playground for some added fun.
Nature Walk
Whether you walk around a conservatory, a public garden, a sculpture garden, or just your neighborhood, spring is the perfect time to take a nature walk to admire everything in bloom. Some botanical or topiary gardens have entry fees, but often hold events where they waive the cost. Nature walks are suitable for all ages!
Establishing healthy habits from a young age is a great way to help kids stay healthy throughout their lives. By enjoying the outdoors together, you can have a fun time while also being active and making healthy choices. Often, playing outside doesn't feel like exercise at all! When activities are engaging, kids and adults may forget they're actually doing something good for their bodies.
For more tips on how to stay healthy and active in any season, subscribe to our blog and follow us on social media! If you'd like to share your favorite outdoor activity for the spring, leave us a comment below.