In the midst of cancellations, closings and travel restrictions, everyone is looking for the silver lining. That is just what some of the Masters of Engineering students from University of California, Berkeley chose to do when SXSW was cancelled. Instead of letting it get them down, 7 of the students opted to make the trip to visit our office and showcase the projects they have been working on since the start of the Fall semester.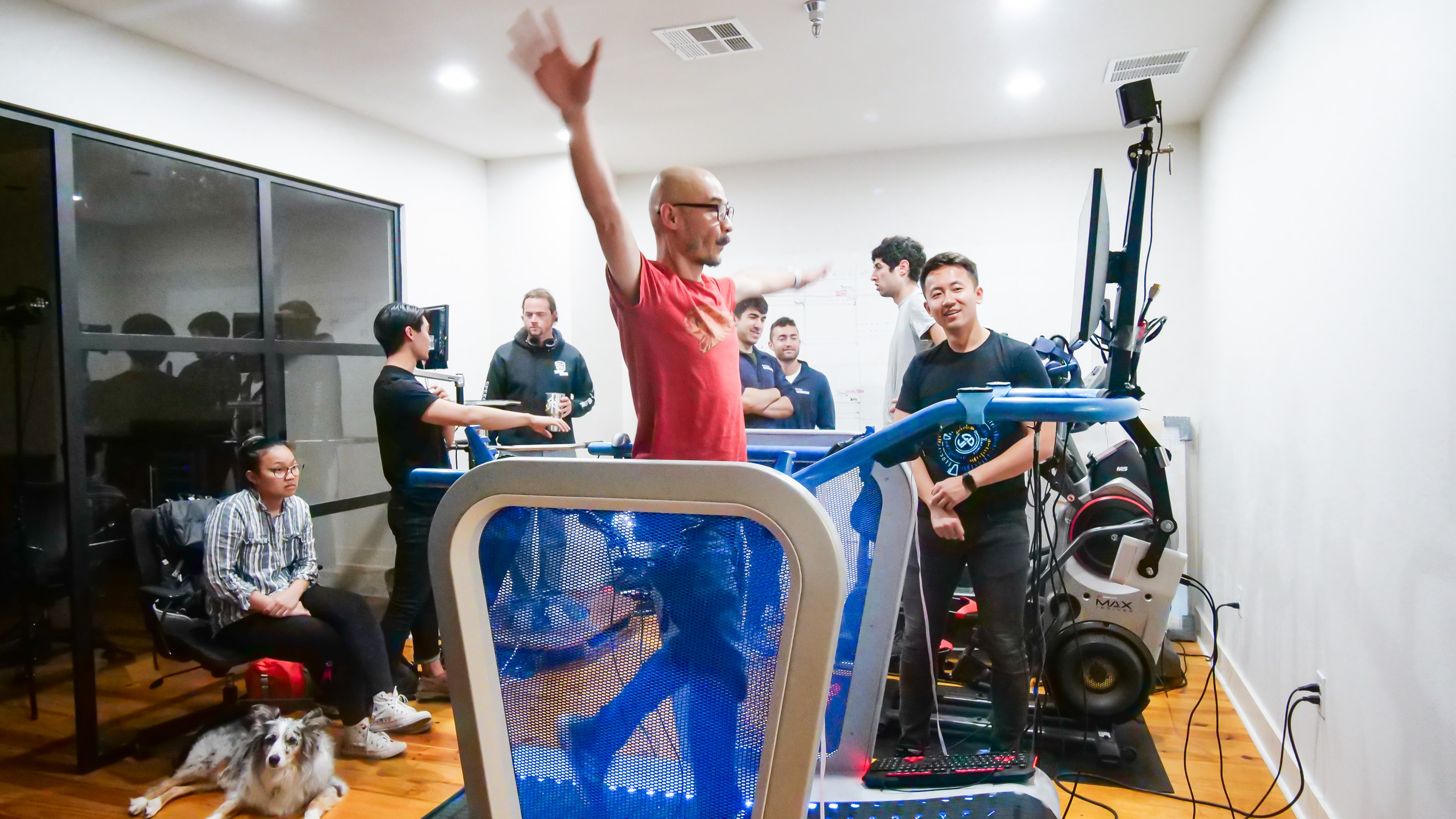 Background
As part of our partnership with UC Berkeley, the Fung Institute has pre-production Infinity Systems for their students to work with. Split into two teams–Team Infinity and Team Velocity–they have been charged with developing technology to accompany the Infinity System.
Team Infinity
Team Infinity has been tasked with designing new Virtual Reality and "2D" (regular, non-VR) games to be played on the Infinity. During the visit, they demonstrated two games, created to engage users in dual-task exercise, while employing the more advanced movement capturing abilities of the system. One game titled "NumBear", allows users to walk along a path in a forested environment while testing their observational skills and short-term memory. Using a camera to track their movement, they must make decisions and remember prompted information to progress through the game.
Team Velocity
Team Velocity has been focused on a different task. Instead of developing new gaming technology for our Infinity System, they are designing a new stationary cycle that will employ our recently patented movement tracking technology. The cycle will use state-of-the-art safety harnesses to support users while they move up and down on the bike while pedaling. Currently, this new machine is in the initial design stages, so stay tuned for more information in the coming months.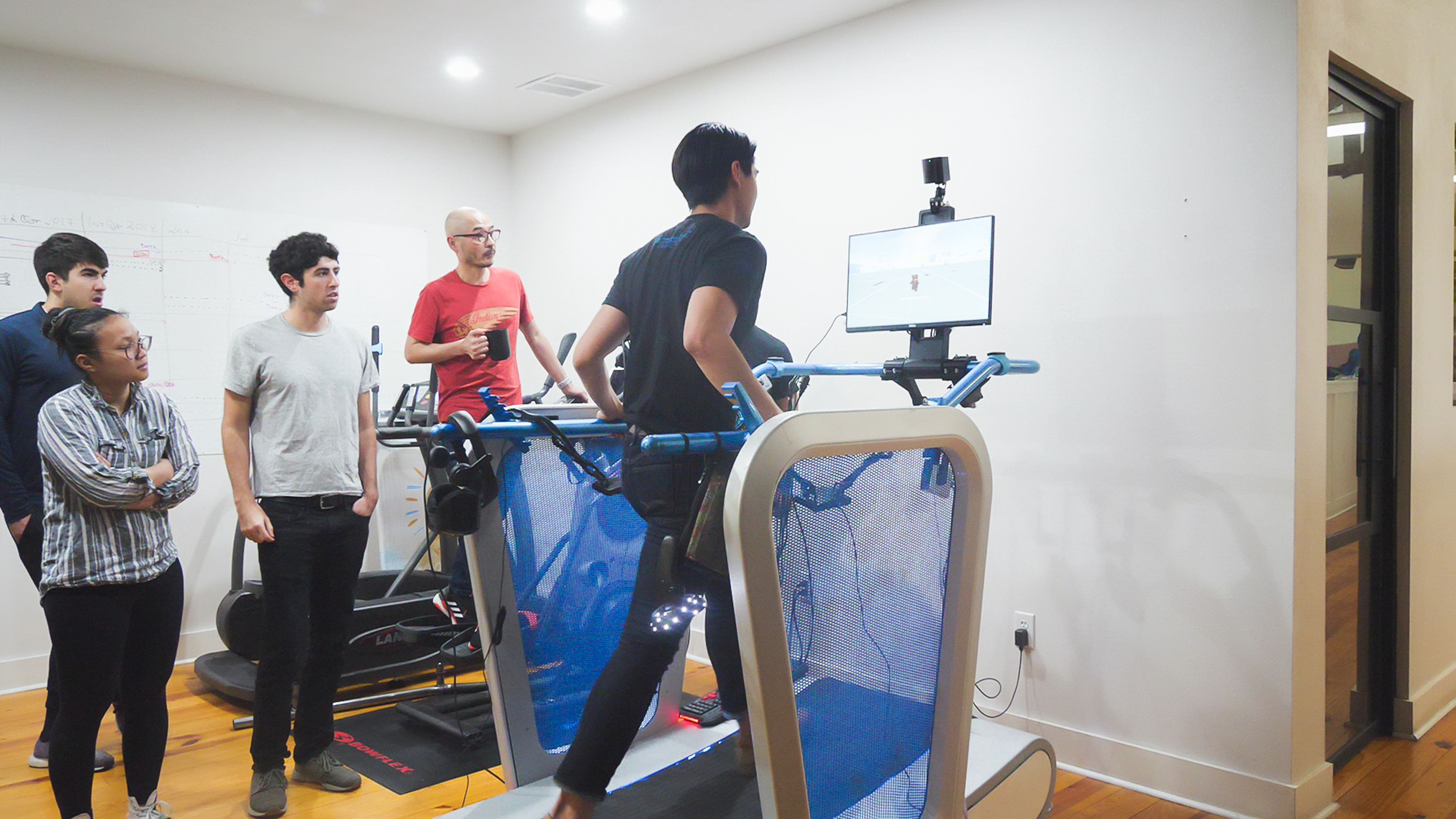 Students for the Future
All in all, the students' visit was a welcome distraction and our team was excited to test their progress. If this first demonstration is any indicator of things to come, their hard work will no doubt benefit the entire exercising world as well as aid the progression of fitness gamification and dual-task exercise.
What are you most excited about the Infinity System? Let us know with a comment or question left below. We are currently restructuring our website to make learning about the Infinity and our mission easier. Stay tuned for more exciting news soon.