Suddenly, from the deep blue depths emerges a green cloud of garbage and slime. Dr. Gee instructs the player that they should activate the vacuum attachment on the submersible arm and clear the area of pollutants. Exploring the immediate underwater landscape, the user encounters fantastic creatures and formations while cleaning the underwater environment.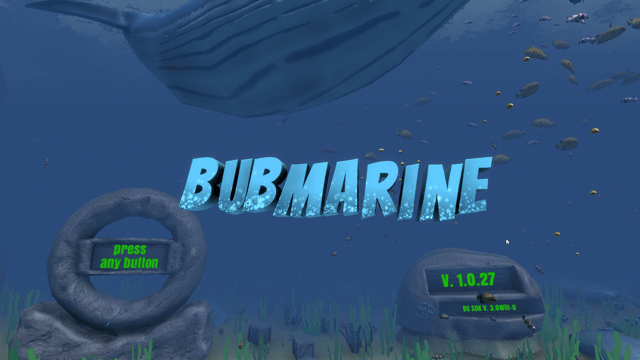 The Excitement
Just as the last bits of trash have been sucked into the vacuum arm, a boat full of polluters comes into view. A frantic Dr. Gee implores the player to chase them down and use the torpedo cannon to stop these vile polluters. Lining their vision with the escaping boat, the user lets fly with one of the submarines powerful torpedos. It tracks the speeding boat with bubbling intensity. It reaches the boat with a loud BOOM!
The Details
This is part of the amazing underwater adventure that awaits anyone willing to submerge beneath the waves in our VR experience Bubmarine. This solo-adventure style game immerses the user in an underwater environment where they are tasked with cleaning and defending the ocean floor. Designed for users to explore an intricate and visually stimulating gamespace, this game offers challenges requiring the use of a versatile sub.
The Focus
Bubmarine is a VR experience that does not require extensive or otherwise vigorous movement on the Infinity. Rather, it is a game tailored for user enjoyment and problem solving. The game narrative and landscape are such that users will lose themselves in the underwater world and hardly notice that they have been walking on a treadmill for 20 minutes or more.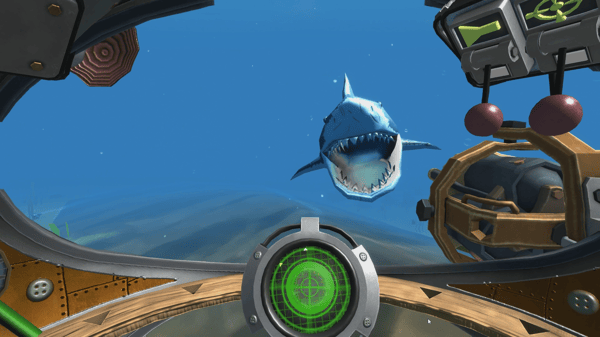 This game represents yet another style of gameplay available to Infinity users. It offers an entertaining and physically beneficial experience for even the most casual user. As with all of our games, the focus is to engage and distract players from the fact that they are exercising. Bubmarine compliments the rest of our game library quite nicely and can be very soothing for players that have an affinity for water and swimming.
As the launch of the Infinity System gets closer, we will be publishing more inside looks at some of our games that will be available on the platform. To make sure you don't miss any of the updates, subscribe to our blog. As always, leave us a comment or question below. We would love to hear from you.