Ever have the urge to escape from the monotony of the urban jungle and immerse yourself in the beauty and wonder of an untouched natural landscape? Often, this kind of adventure requires extensive planning and travel. Weather can also be a potential roadblock for people wishing to enjoy the outdoors. With our latest VR experience, Infinity users can instantly transport to just such a place–no matter the time, weather, or season.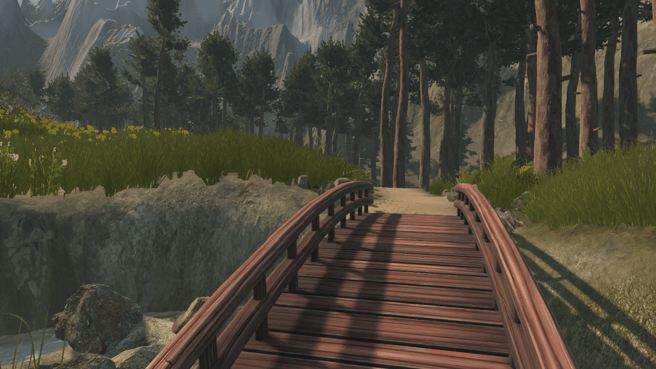 Forest Trail is one of our newest games that enables users to drop themselves right in the middle of a soothing mountainous environment. Intriguing rock formations, a majestic waterfall, babbling brook, and towering trees all compliment each other to create a breathtakingly realistic landscape. With so much to take in, many users will lose themselves in the experience, forgetting that they are on our treadmill.
Tailored Testing
Users can choose to walk for whatever length of time they wish in either a daytime or nighttime environment. Additionally, the experience has accompanying real-world audio that simulates the sounds one might hear in such a landscape.
As part of the auditory experience, users can practice their listening and recollection skills. By activating the sound test function in Forest Trail, they will be prompted to focus on a specific bird call as they walk through the gamescape. At the end of their session, the user will be asked how many times they heard the specific sound. This added challenge engages the user in dual-task exercise which will enhance the benefits of the experience.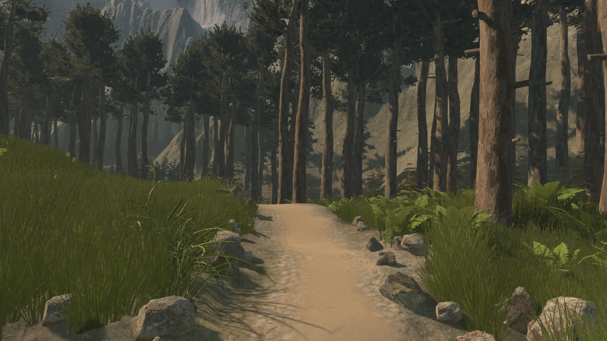 More To Come
Forest Trail marks the latest and greatest progress for our Infinity System. This game is one of the many we plan to release in the next year that will offer safe, relaxing, and engaging experiences for users of varying abilities. With an emphasis on immersive and tranquil environments, we plan to reshape the world of virtual reality entertainment and exercise.
What would you like to see in a virtual reality experience? We would love to hear your suggestions. Leave a comment or question below and don't forget to subscribe to our blog to stay up to date on all things Infinity.