Behind every successful company, there are people who rarely make it into the spotlight, yet whose work is so essential to the growth and progress of the business, that without them almost nothing would come to fruition. Here at Blue Goji, one such person is Denys Kunytskyi.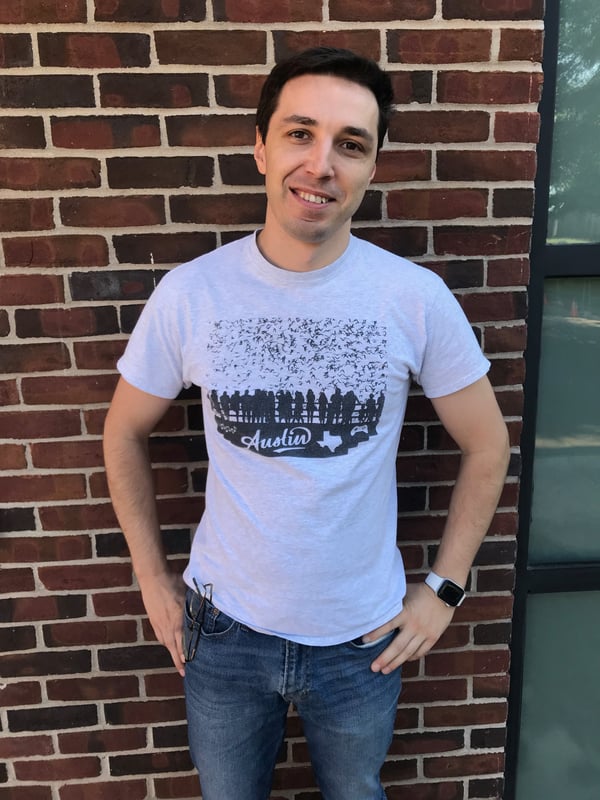 Endless Talents
As our Senior Software Engineer, Denys is constantly taking the ideas of our game development team and ensuring that they seamlessly capture the team's vision and are functional and enjoyable for users. However, Denys' skill set and responsibilities are not limited to SDK (software development kit) integration or game engineering. He frequently guides the conversation in game design meetings and even assists our production team by fixing and improving firmware prototypes that are used for our games and apps.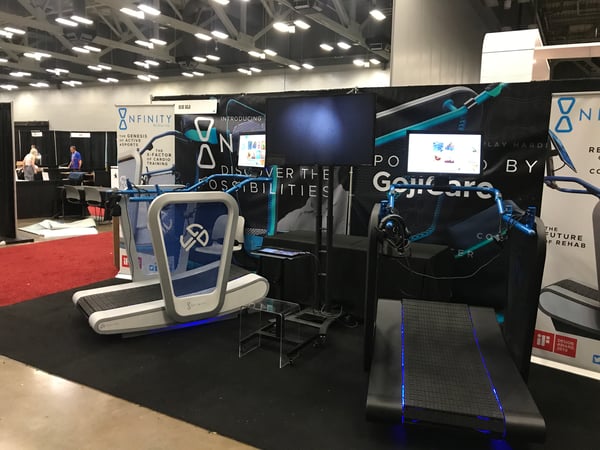 History and Motivation
Denys is a seasoned pro as far as it comes to games, having worked in the field of game development and engineering for most of his professional career. Previously, he was employed in the realm of video games tailored for gambling. While his time in that world provided him with valuable insight and technical skill, he was ecstatic to join our team at Blue Goji. The prospect of working with a team, whose central goal is the betterment of people's health and mental wellness, has been a welcome change of pace for Denys. Using VR, AR, and active games to make exercise easy and fun for users, has proven to be a challenge at which Denys excels. He even stated in a recent interview that Blue Goji's mission aligns with his perfectly. He shared his personal goal that is being realized with our company, to "make games for good and not for bad."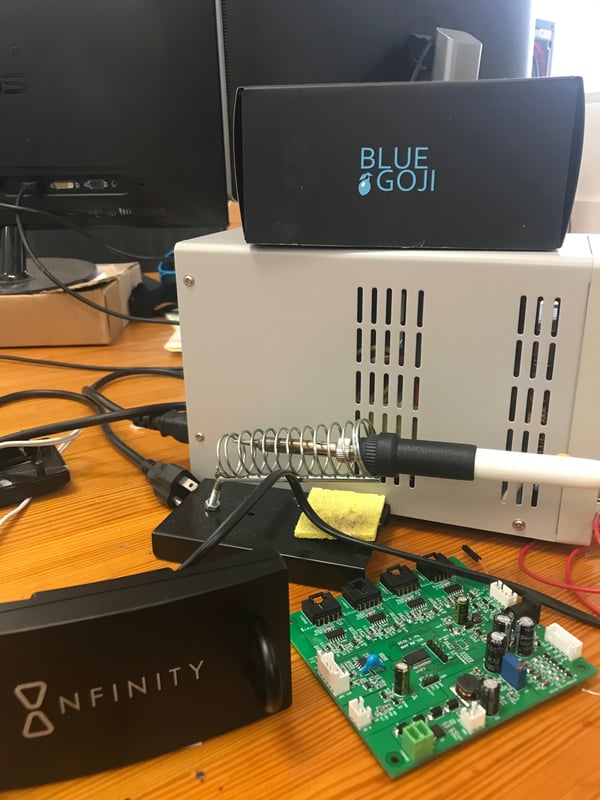 Tenured Success
In the four years that Denys has been with us, he has overseen the development and execution of countless video games and firmware devices that have made Blue Goji the unique and innovative company that we are. Always wearing many hats, Denys enjoys the variety of projects and tasks that he is challenged with on a daily basis. In addition to his skills as a software engineer, he is a more than competent firmware technician (a talent that he shares with his uncle) and savors those moments that require him to tinker with prototypes and other exercise devices used for our immersive video games.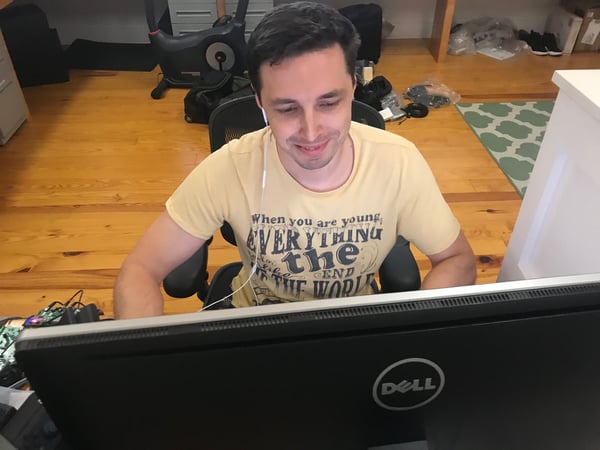 When asked what his message for gamers and humanity at large would be, Denys responded, "be the best version of yourself that you can." Together with Blue Goji, he hopes to continue creating gaming platforms that offer users an avenue to do just that. Currently, Denys is working on getting our Infinity VR System ready for mass production, working on both the SDK and firmware components of the platform.
For more information about our team here at Blue Goji, subscribe to our blog or leave a question below. More BG team members will be highlighted in the weeks to come.