The band keys up and the music starts. The player finds their rhythm and the song flows on. Colorful notes slide toward the player as they place each of their hands in careful position to strike each note as it passes on the beat. Consecutive hits increase their total score as the pace of the music picks up.
The Excitement
Before they know it, the song is over and their six-figure score is proudly displayed for all to see. They can hardly believe that three full minutes have already passed. In a moment of confidence, they think to themselves, "I can do better." A few clicks later and the next song is roaring at a more challenging pace. A million point score proves that they were right. The paraplegic user throws their fists in the air triumphantly. Their wheelchair hasn't prevented them from playing Punch Beat, and being able compete against the most able-bodied of athletes
The Details
This is what the action looks like when playing our VR game Punch Beat. Designed to entertain and challenge users while exercising their coordination skills, Punch Beat is a single-player experience that offers fun for all ages. Specifically focused on testing a user's hand-eye coordination, Punch Beat also demands that players maintain a consistent rhythm. This challenge requires that they focus on their timing as much as their positioning within the game space. The game does not have a running or walking component, making it one of our most accessible games. We categorize it as low intensity, with high intensity being a full body workout using our Infinity System.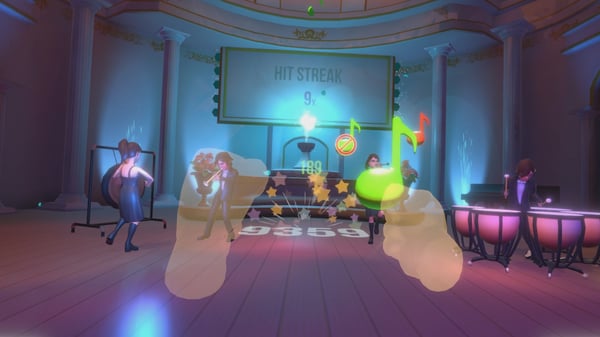 The Options
Punch Beat offers a wide variety of levels, ranging in difficulty from recreational to demanding. No matter how challenging an experience a user may be looking for, Punch Beat can accommodate them. Additionally, this game has a varied array of songs to choose from. Three styles of musical selections ensure that users will be able to find a selection that is suited to their musical taste.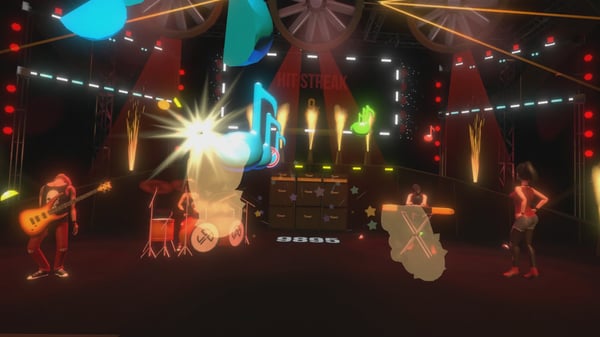 This VR game represents one of many that are playable on our Infinity System and tailored to exercise specific aspects of a user's physical and mental health. Punch Beat sessions could be paired with playing time on some of our other games to round out a complete fitness cycle, exercising a user's muscles, nervous system, and brain functions.
Be on the lookout for more inside sneak peaks at some of our games that will be released with the Infinity System. So you don't miss anything, be sure to subscribe to our blog. We love hearing from our fans, so please leave a comment or question below