It's no secret that we see Virtual Reality as the future of gaming, therapy and–with the current pandemic–socializing. It seems like every tech and video game company is trying to innovate and elaborate the most advanced VR experiences, to make them not only more entertaining but also more accessible. While hardly a perfected medium for content and entertainment, VR has come a long way in recent years.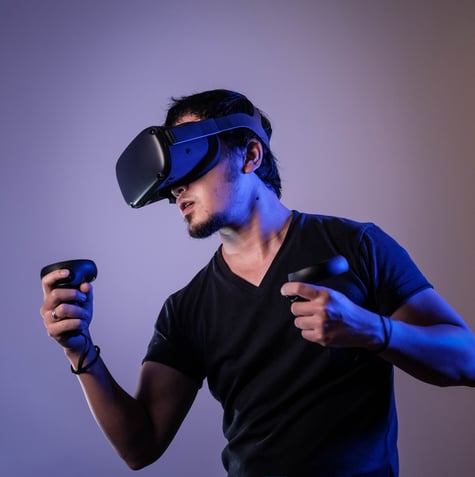 The Problem
One of the most persistent issues with VR games and experiences however, is that a large number of users tend to suffer from motion sickness while using the equipment. The experiences themselves are becoming so immersive and seemingly real that the human brain struggles to consolidate incoming sensations with physical position. The concept of VR implies that there will be a disconnect between what users see, hear, and feel and what their body is actually experiencing. Moving in VR while not moving in real time can result in disorientation and motion-sickness.
The Recognition
When Blue Goji first began developing our games and technology, we noticed this problem and immediately started working on a way to keep users from experiencing it. Our initial method to combat this was combining real motion to match the VR motion. This concept, (which is the foundation for the birth of the Infinity System) removes some of the disconnect between what users are seeing and what they are feeling. We're taking this idea a step further by creating a new wearable technology to remove any residual motion sickness. Flash forward to today, we have almost finalized a device that mitigates feelings of disorientation.
The Solution
The final patents for our solution to this issue are on the verge of being approved. Unfortunately, until the final approvals come through, we cannot divulge too many details concerning the specifics of the technology and its application. Suffice it to say that this wearable advancement will be yet another component of the Infinity System that will ensure your experiences are the most immersive and comfortable to date.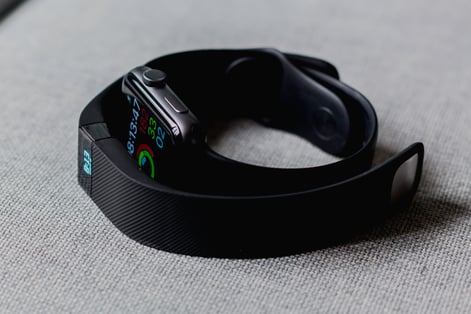 Our central mission is to transform health and wellness technology for all ages. The nature of this goal includes making sure that everyone, even those uncomfortable with exercise equipment and VR technology, can share in our creations. Recognizing that many of our users will be above the age of 50, and therefore more susceptible to discomfort, we have fast-tracked getting our technology patented in time for the official release on the Infinity System.
So stay tuned as we release more information about this cutting-edge technology very soon. As always, we would love to hear from you. Drop us a question or comment below and don't forget to sign up for our blog and updates as we approach the age of Infinity.