The wait is finally over: Furiends is now ready to download for free from the App Store! Developed and published by Blue Goji, the brand new mobile game presents the opportunity to adopt a virtual dog. Thanks to augmented reality technology, your new best Furiend appears to be in your own world. Users are expected to take good care of their virtual pets by feeding, walking, training, and playing with them regularly. Besides the regular responsibilities of owning a dog, users can enjoy dressing their Furiend up in various kinds of clothing and accessories. During all of these activities, users are encouraged to take photos of their pet to save or share, which can be done directly from the app. To celebrate the launch, Blue Goji is hosting monthly photo competitions on Instagram. Furiends are always ready for an adventure, so play, train, and take your best shot!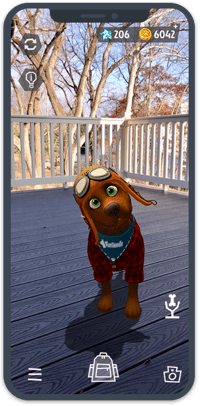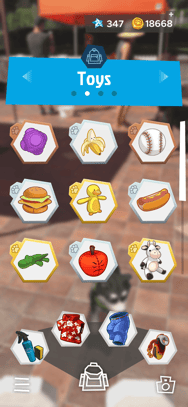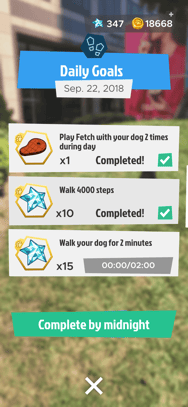 At Blue Goji, we've always prioritized making fitness fun, and Furiends is no different. A unique aspect of the game is the step-tracking feature. By reading data from Apple Health, Furiends is able to convert real-life steps into currency, all while the app is closed. In other words, you are rewarded for moving more without killing your phone battery. The in-game currency can be spent in the store, which sells Necessities, Gear, and Toys for your Furiend. Users are motivated to walk more than they usually would through Daily Goals, such as "Walk your dog for 5 minutes" or "Walk 5,000 steps." Each action is rewarded with currency or an item upon completion.
Beyond fitness, Blue Goji also prioritizes its philanthropic efforts. For Furiends, the team decided to give back to real animals by donating a portion of in-app purchase revenue to Austin Pets Alive!. Read more about our commitment over on Furiends own website: furiends.com.
Your new best Furiend is waiting to meet you. Download today!

*An Android version is currently in testing and will be available soon.